TITLE
ABOVE / BELOW

CATEGORIES
SOLO EXIBHIT
AUDIO-VISUAL INSTALLATION
LOCATION
MUSEUM OF FUTURE EXPERIENCES ( MoFE )
NEW YORK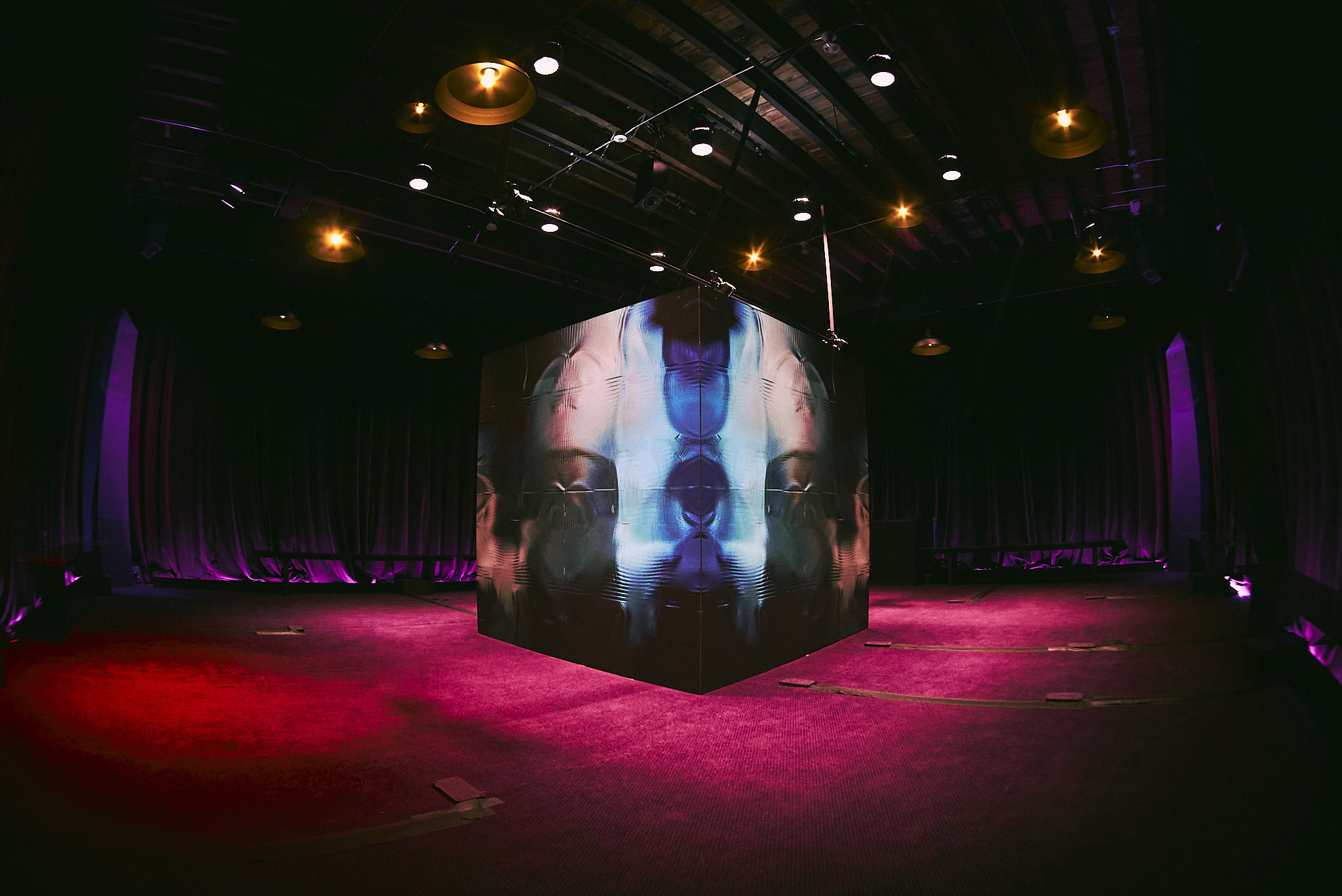 ABOVE/BELOW is my solo exhibit and audio-visual installation that launched in New York on May 17 - 22, 2022. It explores the use of immersive technology to tap into the subconscious. The installation consists of a 7-foot LED display cube surrounded by Ambisonic 3D spatial sound. It takes viewers through an audio-visual symphony of hypnotic and meditative visions that echo patterns in psychedelic and non-ordinary states of consciousness.
THE CUBE
The main room of the installation is an audio-visual experience displayed on a four panel LED display cube. The installation uses Ambisonics / Atmos audio to create a spatialized 3D aural experience. The LED panels display a hypnotic abstract film taking viewers through a sonic-visual journey from "above" to "below" and back. The lighting beam from inside 'The Cube' is synchronized to the visuals, creating a fully immersive environment.
ABOVE
explores bliss in the skies; the dreamer's eye. The series is based off film photographs of skies I captured during the global lockdown in 2020 and a sabbatical in the desert during 2021. Locations of skies include New York, NY / Tucson, AZ / Toas, NM.
BELOW
An exploration of the shadow. The series is a collection of A.I. generated images created via 'generative models' trained off of my photographs and films. The majority of which I captured at underground raves from the years 2014-2019.